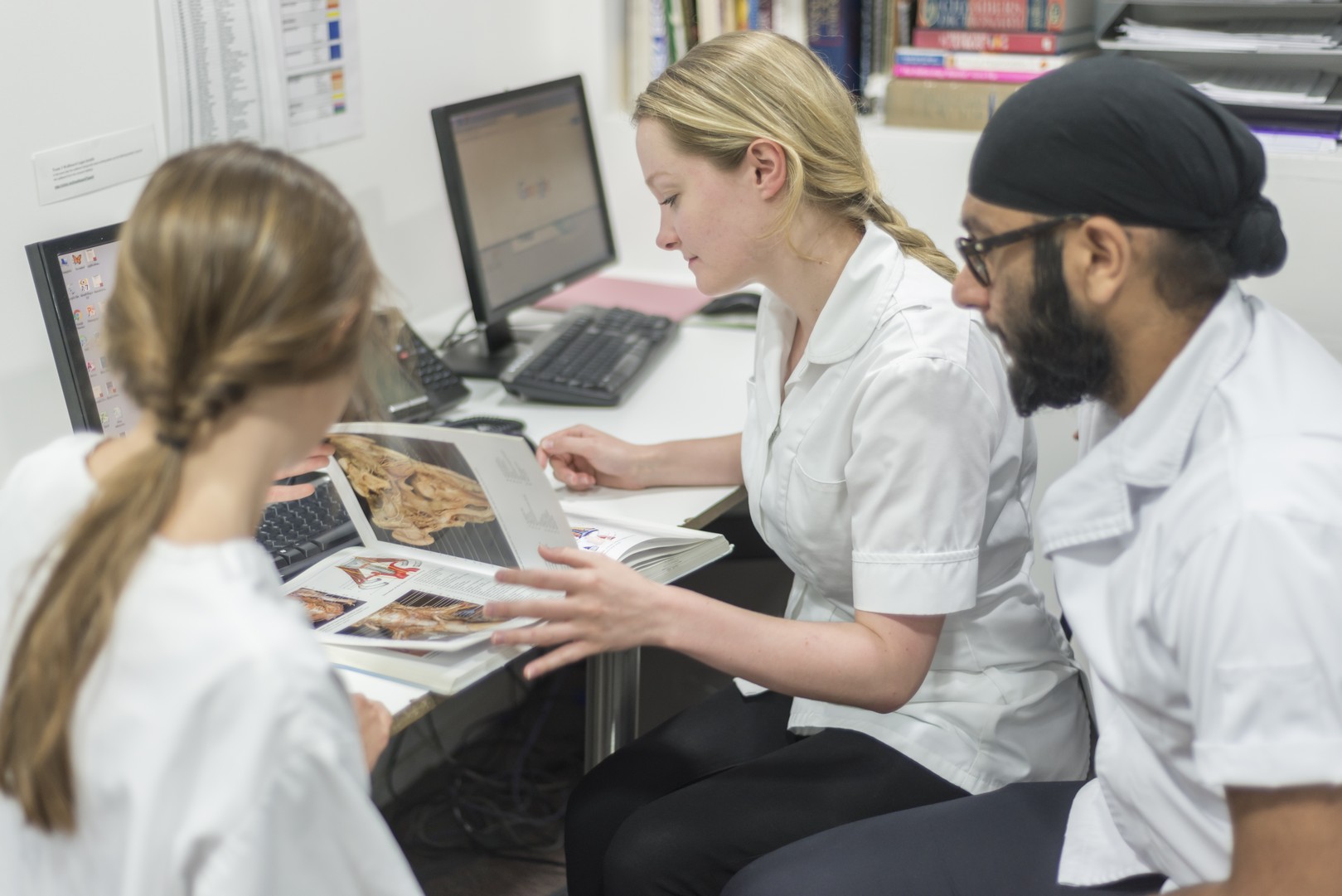 In the UK osteopathy is a primary healthcare profession with statutory recognition, and an allied health profession within the NHS.
Osteopaths are regulated by the General Osteopathic Council (GOsC), and must be registered with the GOsC in order to legally practice. Qualified osteopaths are required to renew their registration each year, and as part of this process the GOsC checks that they hold valid professional indemnity insurance, are fit for practice, and have met mandatory continuing professional development requirements.
All our supervising clinical tutors are qualifed and registered with the GOsC.
To find out more about osteopathic regulation visit the GOsC website.
Patient feedback
We endeavour to make sure our patients receive the highest standard of care, and welcome any feedback or comments which may help us to further improve our service. If you would like to make a comment about the UCO Clinic you can speak to a member of staff, send us an email, or complete a form available from the UCO Clinic reception.
Patient complaints
If you are unhappy with any aspect of the care you have received we would like to hear about it so that we can address any issues and respond to your concerns.
We have a Patient Complaints Procedure to help us manage any complaints in a constructive and efficient way.
Associate Clinic – Patient Complaints Procedure
General Clinic – Patient Complaints Procedure
Should you wish to make a complaint the first stage of the process is to make an informal complaint. We would encourage you to speak those concerned or a member of the UCO Clinic staff if you feel able to. Alternatively you may wish to email us. In the majority of cases complaints can be amicably and satisfactorily dealt with in this way. Informal complaints should be logged with the Head of Clinic in writing using an Informal Complaint Form.
However, if you feel that this does not resolve the matter to your satisfaction, you may wish to make a formal complaint. Formal complaints should be submitted in writing using the Formal Complaints Form and sent to Patient Complaints Officer, University College of Osteopathy, 275 Borough High Street, London SE1 1JE or emailed to us.
We aim to acknowledge receipt of your complaint verbally or in writing within two working days, and to provide written notifcation of the outcome of our investigation into the matter within 25 working days.
If you do not feel satisfied with the outcome you have the right to appeal. To do this you should write to the Vice-Chancellor of the University College of Osteopathy, 275 Borough High Street, London SE1 1JE.
A further review will then take place, and we aim to respond within 20 working days of receipt of your letter of appeal.
If you remain dissatisfied with the outcome or the handling of your complaint, you may choose to contact the General Osteopathic Council (GOsC). You should direct your concerns to the GOsC's Fitness to Practise department where they will be able to advise you on an appropriate course of action. Information about how to register a complaint with GOsC can be found on the GOsC website.