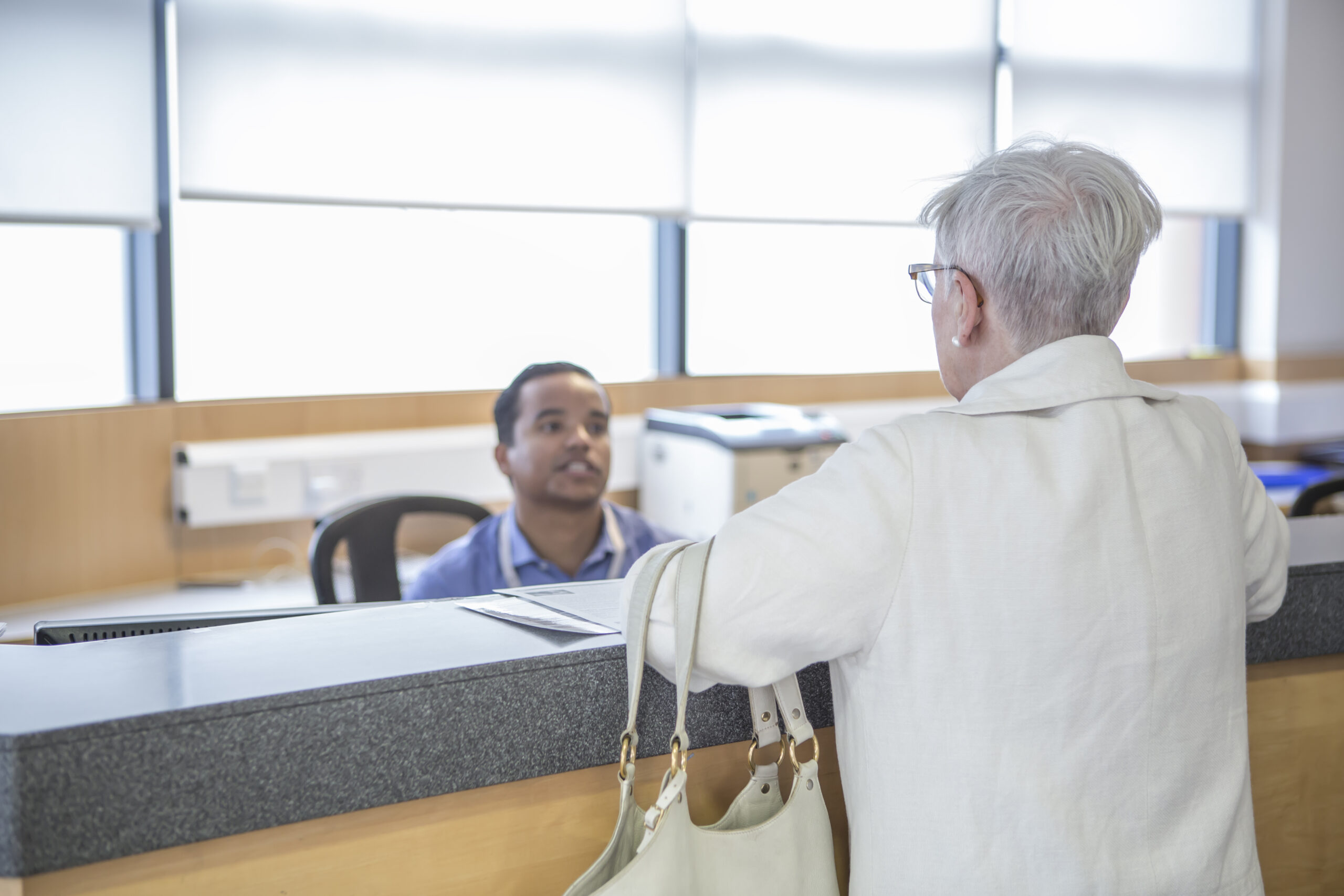 We always appreciate feedback from our patients and hearing about the impact osteopathy has had on their lives.
If you have a story to share, please visit this page and complete our short online feedback form. Alternatively, you can contact us by email.
To book in for your consultation with one of our osteopaths, please call 020 7089 5360 to discuss options and appointments.
What Our Patients Say
Sade Williams attends the Children's Clinic with her brother Samir. Read her story…
"Tony treating me made a really positive impression upon me. I felt and continue to feel well looked after by Tony and his tutor James. I just wanted to feedback how much I appreciated Tony and his colleagues."

Gary
"It is difficult to express adequately, my feelings about the UCO – it's a sort of haven of peaceful, kind expertise. When I came to my appointment, I knew that the initial questionnaire follows a tried pattern, but Ketan was nevertheless exceptionally warm, attentive and painstaking. He is already a credit to the college. But I am particularly grateful for your personal engagement at the consultation. I couldn't possibly be more grateful for your breezy, enlightened support and care. And certainly the arrival of your faultlessly worded letter within a matter of just hours after our parting, was quite remarkably effectual – thank you so much. I have been treated wonderfully four or five times each at the BSO/UCO over the years, and it's more than high time that I show some positive appreciation."

John Coleman
"Just wanted to send the biggest recommendation to the two students and their lecturer who worked with me last Wednesday. They were very knowledgeable, charismatic and made me feel at ease."

Troy Norbert
"I have been going to the UCO Clinic for eight years now from the age of ten in the children's clinic. My attendance has continued for so long and will continue in the future because the clinic provides the utmost quality of care and treatment. The osteopaths and students are all very experienced, thoughtful and talented. Osteopathy at the UCO has alleviated my symptoms greatly thanks to the clinic's profound support and flexibility in accommodating for my condition and changes in circumstance to manage pain and discomfort which would otherwise be left untreated and out of reach for myself. All the team at the UCO have truly improved my quality of life and I hope such high-quality treatment is allowed to continue."

Malikah Ullah
"I recently had few appointments again to fix my lower back problem. Just wanted to feeback about Alex Orfanides who treated in an incredible way. She really is amazing. Good listening skills & great at explaining my problems & solution to fix it. I could not have been in better hands… Btw everyone is really amazing there."

Silvio Ghibaudo
"Last week after my appointment, Jasper Clarke asked me if I would write something about the treatment I had been receiving for my knee problem, which I'm glad to report has got a lot better. From the start I found Jasper both friendly and efficient. He was very thorough in his examination and diagnosis and was able to get to the root of the problem. Now through a series of exercises he has prescribed, I am able to climb stairs pain free, which is something I haven't been able to do for a while. I have been very happy with the treatment I have received from him."

Brian Innes
"When in the middle of 2018 I got up in the morning and could hardly walk, I decided that I had to do something about my long term back problem. I had been to the University College of Osteopathy a number of times in the past but had really used it only as a 'quick fix'. This time, I was determined to stick at it until the problem was solved. For several weeks I had a weekly appointment with Jasper which, as things improved, became monthly and are now bimonthly. Improvements came quickly with some manipulation, but perhaps, more importantly, he seemed to me to be very thoughtful in his approach to my problems, coming at them in a variety of ways and was clearly able to tailor his advice to me. I felt special! The problems are now greatly improved, though I am sticking with him to address what he believes are residual 'brain' problems. I have very much enjoyed and appreciate the experience of being with Jasper."

Professor Martin Callingham
"I can't thank the school enough and the excellent treatment I received from Stephanie Sealey. Steph was having one of her final exams during my treatment but she was so calm and focused. She got to the root of my issue immediately, emotional as well as physical having recently lost my Dad. I was lucky to be able to have a full assessment and diagnosis and a 20 minute treatment on my first session. The results were so good that I immediately booked in the following week. As a self employed performer finding a service which is both of the highest standard and affordable is amazing and I'll be a regular from now on."

Abigail Collins​
"For years I had suffered with severe back pain, using heal patches and at times popping the odd occasional painkiller. I convinced myself I would have to live this way. A friend told me that I do not have to suffer in silence and there is a way to be pain free. My friend told me about The University College of Osteopathy Clinic and to give it a go, I have nothing to lose. I was sceptical at first but I reminded myself to keep an open mind, it was better than continuing to live with the pain. I believe that an experience starts with the ambassadors that at the forefront of an organisation is important. I can say I met a kindness and a high level of professionalism, that set my mind with ease straight away. Even though most of the staff were students, their performance, candour and conduct was first class. The students understanding and knowledge of my presenting problem was backed up by their supervisor and professor. After only one assessment and two session I was discharged. They are truly amazing at what they do, but like most things in life, we have to do our part to make it work. I was given a few exercises that were tailored to my back problems and I went off and did my part. Even after one session friends noticed the curvature in my back was not so pronounced. Sadly most of us could be guilty of developing a dependence on a organisation and avoid doing the work we would need to do at home through exercise. But I guarantee if you do the work, you could see results a lot sooner. At no point did I feel I was being sold something I would no longer need. How many companies are guilty of taking your money for something they know you no long require? So this is a big thank you to "The University College of Osteopathy Clinic" team. Please continue the excellent work and I hope all of the students are successful in their studies. As all of the people I have met who work at this organisation are truly a credit to it."

Nicola Collins
"On Thursday last, having a debilitating sore back during which time I could hardly stand up or walk very far (slowly), I was lucky enough to receive treatment from Tony Miller and James Burrells after which time, I could stand up from seated position straightaway and walk long distances very easily. Moreover, they very professionally explained the source of the problem and advised me on stretches to prevent recurrence of the problem. I cannot thank you, them and UCO in general enough. You all do such a wonderful job for your grateful patients."

Dr. Nutall
"Dear College of Osteopathy Clinic, I have been being treated by Alex Orfanides since November 2017. I have been suffering from a long-standing lower back issue and, after an MRI indicated a herniated disc, came to the clinic to try move forward with recovery and achieve some pain relief. I have been consistently impressed with Alex's skill, professionalism, bedside manner and determination to help me resolve this long-standing problem. Her treatments, education around taking care of my body, and unwavering dedication to my recovery has been second to none. She is a credit to your institution. If you have any further questions regarding her treatment and care please feel free to contact me at powerlaura@me.com In the meantime I offer my heartfelt thanks to Alex and the clinic, who have done so much to support me at this difficult time. With gratitude and appreciation."

Laura Power
"I have been a patient at the BSO on and off for several years and been treated by a number of students, most of whom have been extremely good. I have to say that Alex Orfanides is one of the best and most professional of all the students I have seen. She inspires total confidence, is an extremely warm, human and reassuring presence, as well as being a very knowledgable, direct, interested practitioner. She has helped me enormously with my shoulder problem and I hope to be able to continue to see Alex once she has graduated. Her ability to assess the problem quickly and efficiently very much impressed me. I imagine she is well liked by all her patients. I think she is and would be an asset to any future employer and would have no hesitation in recommending her as such."

Jane Patton
"I'd just like to thank you for all of the help that you've provided for me this year. I was in a very challenging place with my health where no other professionals would listen or help me. Through word of mouth I was recommended UCO Clinic and I'm very glad to have found this place of respite. Alex has been nothing but helpful and really listened to me in order to understand what was underlying. With the techniques that Alex taught me I was able to return to work and know what to do when my pain flared up. Many thanks again and best wishes."

Laura Edmondson
"I wanted to write regarding the excellent treatment I've had from Michael over the past couple of months. I have found Michael incredibly professional and his knowledge has been of an extremely high level. Michael has at all times maintained a calmness despite my acute pain, and always explains the issues I'm facing as well as the proposed treatment. I'm happy to say I am seeing improvements."

Sui Yip
"I would never have reached this point without the absolute commitment, support, understanding and love of the whole clinic team, especially the guys on reception who helped so much when I just couldn't get there! Knowing that the clinic team had never given up on me inspired me to get back as soon as I could and finish what I started. I wouldn't have had the courage without you. Thank you for truly believing that I could do it, even when I was thinking that I couldn't! You guys are the absolute best! Total legends!"

Stephanie Sealy
"As ever, I'm indebted to and beyond impressed by @UCOLondon for fixing my gippy back in just two incredibly cheap sessions. Rob was utterly brilliant and I'm now pain-free in record time. Can't recommend the place highly enough."

Hugh R Wright (@HRWright) February 23, 2018
"@VC_UCO Amazing post-fall #osteopathy care from Caroline Lovett @UCOLondon — ankle nearly back to normal three months on from this!"

pic.twitter.com/ceK2DtroUl — Deborah Hyde (@DeborahHyde) December 13, 2017