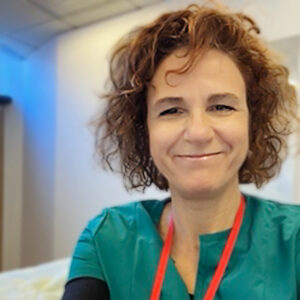 Nicoletta Gelli, UCO Associate
Clinic availability: Mondays and Saturdays
Nicoletta is a mature, newly graduated osteopath (Master of Osteopathy) at the University College of Osteopathy. Life experience has helped her appreciate the variety of lifestyle factors that can impact health (work settings, family and friends' relationships, hobbies and other activities) and the patient's unwellness experience, therefore developing an interest in a biopsychosocial approach to healthcare.
She enjoys working with patients of all ages, in acute or chronic pain, employing a variety of treatments, ranging from articulations, joint manipulations, soft tissue massage, muscle inhibition, muscle energy techniques (MET), strain-counterstain (SCS) and exercise.
Nicoletta speaks English and Italian fluently, Spanish conversationally and understands French.