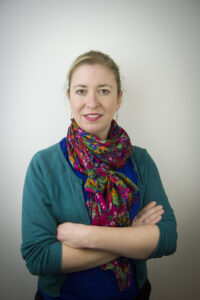 Elizabeth (Zab) Pierce, Associate
Clinic availability: Mondays and Wednesday evenings
Elizabeth (Zab) Pierce is a dedicated osteopath with a passion for promoting holistic health. She aims to help patients achieve optimal health and function through osteopathic treatments.
Zab completed her Master of Osteopathy at the University College of Osteopathy in 2023. She combines her understanding of the human body with a warm and compassionate approach, to address each patient's needs and concerns.
With many years working in a corporate environment, she understands the particular pressures and injuries that office workers can be subjected to and how these can affect all aspects of health and well being.
Beyond her clinical practice, Zab enjoys Taichi and Qi Gong. She brings elements of this Eastern discipline to her practice, including an understanding of martial arts, meditation, body alignment and relaxation. Her undergraduate research project focused on understanding the potential benefits of Tai chi practice for the management of Ankylosing Spondylitis.
Zab believes in a patient-centered approach, where collaboration and education are essential components of the process, whether it be for straight forward muscle injuries or the management of complex chronic conditions. She empowers her patients with knowledge and provides personalised treatment plans to help them achieve their health goals.
Zab speaks English and French fluently and completed an exchange with the CEESO School of Osteopathy based in Paris during her studies.