In line with recent Government changes to Infection Prevention and Control (IPC) in healthcare, patients, students and staff at the UCO will no longer be required to wear masks as standard in the clinic. This also applies to the practical classes that we run.
The wearing of masks will be based on a risk assessment. This means if either the patient, student or staff member is deemed vulnerable, then those working with these groups will continue wearing a surgical face mask.
The UCO continues to be an inclusive community and we will continue to do our best for all, including those who may be vulnerable.
If you are a patient who is vulnerable or you have concerns about attending, please let the Clinic Administration Team know so that we can let your practitioners know to wear a mask whilst with you. You can contact them on 020 7089 5360 or at clinicappointments@uco.ac.uk and they will be happy to make the necessary arrangements or to answer any questions you have. Likewise if you didn't think this was an issue for you prior to your appointment but on attending the UCO, you feel differently, then please let the Clinic Administration Team or one of your practitioners know.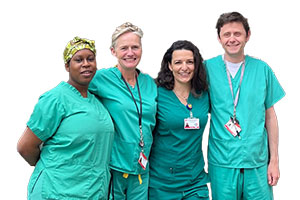 We want to send an enormous thank you to all our patients, students and staff who have diligently worn face masks over the past two and a bit years, to help keep everyone as safe as we can. Everyone's efforts with this have been much appreciated and we know that for some of you, this has been particularly difficult. Many thanks everyone.