Last month the team at the Ian Charleson Day Centre (ICDC) were finally able to celebrate their 30th Anniversary and the excellent care that goes on at the ICDC, where they provide specialist HIV services.
The ICDC provides care to over 3,000 patients a year. Patients are from diverse cultures and heritage, and the University College of Osteopathy is proud to be involved with supporting them. The centre provides a wide range of services for those with HIV, from joint clinics, mental health and psychological support to clinical trials, physical health and emergency clinics.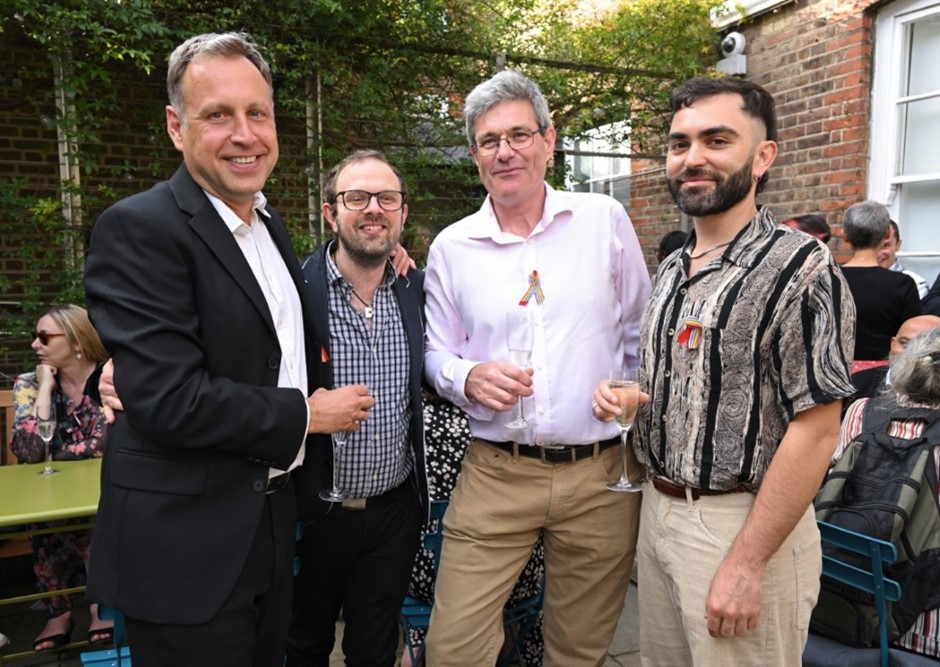 The UCO has been providing osteopathic care for patients with HIV at the ICDC for several years. Clinical placements for UCO students at the ICDC were temporarily suspended during the pandemic, but it has been an immense joy to reinstate these for the benefit of patients and UCO students. Being part of a multi-disciplinary team at the Royal Free Hospital also provides UCO students with a highly rewarding experience that helps to shape them as clinicians. The ICDC team are incredibly welcoming and are a huge part of why the service is so important to its users and valued by UCO students who carry out placements with them.
"It was great being able to experience an NHS environment, liaise with clinic staff, treat a different group of patients with new and varying needs, as well as having more autonomy as a practitioner"

Anya, Final year student at the UCO
"Having back-to-back patients kept it exciting and more like practice will be once we graduate. I feel much more set up after experiencing this placement at the ICDC, Royal Free Hospital."

Georgina, Final year student at the UCO
Blanchard clinics at the UCO and at the Royal Free Hospital
The UCO's work with patients with HIV was initially driven by a fondly remembered former member of staff, Paul Blanchard. Paul was a highly regarded clinician and lecturer and in 1996, he was a founding member of "AIDS Treatment Project", a grassroots treatment advocacy group in the UK. From 2000 to 2007 Paul was editor of "HIV Treatment Bulletin" produced by HIV i-Base – a group committed to providing up to date information about treatment to HIV positive people and health care professionals. Paul had a keen interest in the musculoskeletal effects of HIV infection and the osteopathic care of people with HIV. His research and publications about living with HIV infection and osteopathic treatment have helped the entire profession to develop.
In addition to running an osteopathic clinic at the ICDC, the UCO runs a specialist clinic for patients with HIV at its large central London teaching clinic in Southwark. Patients with HIV can either attend the specialist clinic on a Monday morning or attend the general clinic that runs throughout the week. Patients with HIV receive their first six appointments free of charge. Subsequent appointments are charged at the general clinic rate of £32 (£15 concessionary, £24 community partners).
For more information on any of these services, please visit:
Notes
The University College of Osteopathy (UCO) was formally the British School of Osteopathy (BSO).